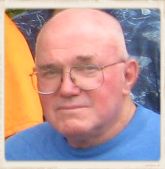 Gordon L. Putman, 79, of Clinton, WI, passed away on Monday, July 24, 2017 at UW
Hospital, Madison, WI.
He was born April 24, 1938 in Beloit, WI, to Roy and Eva (Rockwell) Putman. Gordy was a
1956 graduate of Darien High School. He was a veteran serving with the U.S. Army for
three years. Gordy married Betty Jacobs on September 17, 1957 in Woodstock, IL.
Gordy was employed by Local 118 as a pipefitter/welder, retiring in 2001. He was a
fighter to the end, a friend to many, and could "BS" with the best of them. Gordy was a
devoted family man who enjoyed trap shooting, tinkering around the house, and teaching
his grandchildren and great grandchildren many life lessons while babysitting.
Survivors include his wife, Betty; children, Teresa (John) Turner of Orfordville, WI, Tim
Putman of Lebanon, MO, and Brenda (Bruce) Larsen of Harrisburg, SD; grandchildren, Amie
(Nate) Kratz, Adam (Lauren) Turner, Matt Larsen, Courtney (fiancé Matt) Larsen, Jacob
Larsen, Josh Larsen, and Jordan Larsen; great grandchildren, Ronin, Aksel, and Avery;
four step great grandchildren; sister, Beverly Harvey; and special niece, Sandy Williams.
He was predeceased by his parents and sister, Diane Lambert.
The family would like to extend a special thank you to the team in the Trauma and Life
Support Center at UW Hospital-Madison. The care and concern for Gordy and his family will
never be forgotten.